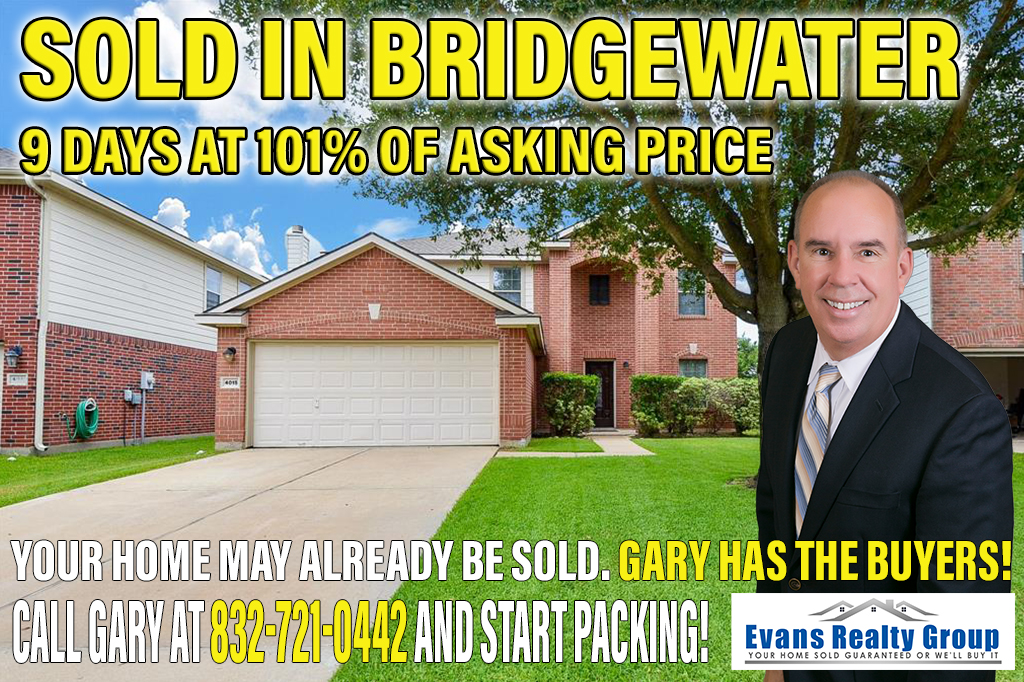 SOLD in Bridgewater
9 days at 101% of asking price
•Your Home may already be sold. Gary Has the Buyers!
What is your home worth in today's market? Want an accurate value of what your home may sell for and how long it will take? Just fill out the form below.
Call GARY EVANS at 832-721-0442 now and start packing!