The Next Generation of Homebuyers Is Here
Posted by Gary Evans on Tuesday, January 25, 2022 at 3:20 PM
By Gary Evans / January 25, 2022
Comment
The Next Generation of Homebuyers Is Here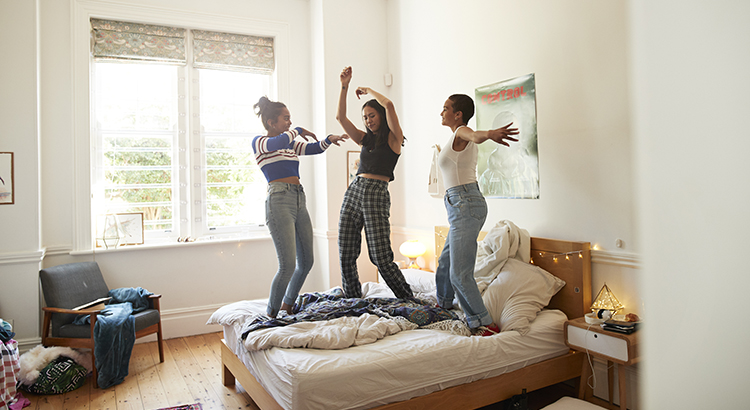 Many members of Generation Z (Gen Z) are aging into adulthood and deciding whether to rent or buy a home. If you find yourself in this group, it's important to understand you're never too young to start thinking about homeownership. The sooner you start planning, the sooner you can move on from renting.
As you set off on your journey and plan your next move, here are a few reasons to think about homebuying this year.
The Reasons Gen Z Want To Become Homeowners
While the majority of Gen Z haven't entered the housing market yet, a large portion plan to according to a realtor.com report. The report found that 72% of Gen Z would rather purchase a home than rent long-term. As George Ratiu, Manager of Economic Research for realtor.com, says:
"With nearly three-quarters of those surveyed preferring to buy versus renting long-term, the housing industry should be prepared for millions of Gen Z buyers to bring a new wave of demand along a similar stage-of-life timeline as the millennial generation before them."
But why do so many members of Gen Z value homeownership? According to the latest Home Buyers and Sellers Generational Trends Report from the National Association of Realtors (NAR), young homebuyers – more than any other age group – want to become homeowners because they want to have a place of their very own.
That may be because one of the biggest benefits of homeownership is having a place that you can truly make your own by customizing it to your style and personality. Whether that's the décor, painting, or renovations, when you own your home, you don't have to limit yourself to what your lease and landlord will allow.
Not to mention, owning a home provides much greater long-term stability and security than renting. When you own a home, there's also protection from steadily rising rental costs because your monthly mortgage payment is locked in for the length of your loan (typically 15 to 30 years).
Work with a Real Estate Professional To Achieve Your Goals
Whether you're just getting started on your homebuying journey, you want to learn more about the process, or you're fully committed to buying your first home this year, it's especially important to connect with a trusted real estate advisor soon, as you won't be the only first-time buyer in the market. According to a recent survey from realtor.com, a majority of first-time buyers surveyed are looking to purchase a home in 2022. As the survey notes:
"First-time home buyers retain their optimism despite a challenging housing market in the past year. Hoping to achieve their goal of homeownership and provide a comfortable space for their families, young buyers are setting out to learn what they can about the market and setting their list of priorities for their home purchase."
That means you'll likely face strong competition from other first-time buyers. One way to get a leg-up on that competition is to work with a real estate professional to make sure you have the support you need to make an informed and confident decision.
Bottom Line
If you're planning your next move, you're not alone. Just know it's never too early to consider the benefits of homeownership over renting. To learn more, let's connect today so you have a trusted professional on your side to help you explore your options.